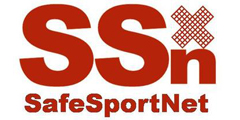 SAFE SPORT NET
505 Beachland blvd pmb 230
Vero Beach, FL 32963
Phone:
172-441-3529
Website:
www.safesportnet.com/home.html
E-Mail:

Forward to a Friend
Company Description:
SafeSportnet provides freestanding, portable, field safety net solutions that can be used to create protective barriers of variable lengths for turf or grass playing surfaces. These barriers capture various balls from sport activities such as lacrosse, baseball, softball, field hockey and soccer and prevent bystanders from being injured by unexpected contact with the flying balls. The net sections are easy to reconfigure and allow the user to change the location and orientation of the netting as needed to provide the best safety for the event or activity. The net sections can also be used to divide a playing field in to multiple sections allowing different activities to be run concurrently without fear of injury to the participants or observers from stray balls. Endline sections are most popular but sideline and full field enclosures have also been installed. The systems are modular and are easily expandable. System design is patented and allows use in most instances without the need for sandbags to prevent blow-overs.
Products/Services:

Outdoor/Sporting Construction
Sports Equipment

Search www.safesportnet.com/home.html
Are you looking for more customized information on a product or service?