Home
> Fibar Playground Surfaces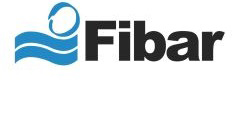 Fibar Playground Surfaces
80 Business Park Drive
Armonk, NY 10504
Phone:
800-342-2721
Website:
www.Fibar.com
E-Mail:

Forward to a Friend
Company Description:
Why We Lead the World in Playground Surfacing
Best quality.
Fibar® Engineered Wood Fiber (EWF) is not "mulch" or "wood chips." It is made only from Virgin Wood, never used wood. Fibar EWF meets all the requirements of ASTM F1292 for safety, F2075 for purity, and F1951 for wheelchair access. IPEMA Certified.
Best prices.
Using the economies of scale and plants throughout the U.S. and Canada, we keep our delivered prices at competitive levels. Ask us for a quote.
Best experience.
We have all the expertise that comes from providing the surface for over 50,000 playgrounds –- more than any other company. Which is why we're not just a source, but a resource.
Best technology.
Our patented, FibarSystem 300 surfaces save over 50% in installation costs, compared with conventional stone-and-pipe. You get the Engineered Wood Fiber, geotextile soil separators, built-in drainage, and a 25-year Warranty – all in one, trouble-free package.
Best choice of components.
Not just Engineered Wood Fiber, but everything you need for a complete playground surface installation in any style, including Poured-in-Place EPDM seamless rubber and Indoor surfaces for childcare centers.
Products/Services:

Surfacing & Coating

Are you looking for more customized information on a product or service?