Home
> Archasol by Archatrak Inc.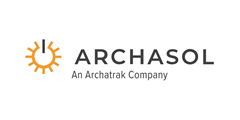 Archasol by Archatrak Inc.
1288 N. 14th Ave.
Unit 105
Bozeman, MT 59715
Phone:
406-551-4098
Website:
https://bit.ly/3nXOhUb
E-Mail:

Forward to a Friend
Company Description:
Archasol, a division of Archatrak Inc, looks to inspire connection in public spaces with commercial-grade outdoor furniture and lighting products powered by solar energy.
Symbolizing a step towards a sustainable future, our solar seating units replace the traditional park benches as resting points along sidewalks, plazas and playgrounds. With features like phone charging ports, automatic lighting for after-dark safety, digital screens for advertisements and even charging ports for e-bikes or e-scooters our multi-functional solar powered benches provide much more than just a place to relax.
Our solar-powered phone charging stations are an easily recognizable meeting point for friends on the go. The upright poles support elevated PV panels to maximize power generation and minimize the potential for damage or vandalism.
Our solar-powered lighting ranges from low-profile circular deck lights to pathway lights up to 13 feet tall. And where severe weather conditions are prevalent, our SBL solar bollard lights outshine all similar products in terms of durability, impact resistance and reliability – they are also custom configured to suit your geographic location.
Bright, reliable lighting for signage, posters, billboards and menus can all be accomplished with the wall-mounted outdoor LED light fixtures we call SolarBoom. These are available in 12", 24" and 48" lengths with customizable light output and proximity sensors.
Want more information? Visit us at www.archasol.com or call (406) 551-4098 and we'll be happy to assist you with your solar outdoor amenity needs.
Product Information: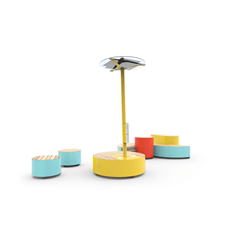 Standing at nearly nine feet tall in height, this charming solar phone charging pole, called Universe, is hard to overlook. Visitors can boost their mobile devices using the 6 USB charging ports or 2 Qi charging pads while resting on the convenient bench seat. At night, overhead lighting is triggered to turn on at dusk. For a more complete look, ask us about our matching round, oval or curved benches and planters that are also part of the Universe line.
More Info
Products/Services:

Furniture
Lighting
Solar Outdoor Furniture
Solar Panels
Display Signage

Search https://bit.ly/3nXOhUb
Are you looking for more customized information on a product or service?