Home
> 9 Square In The Air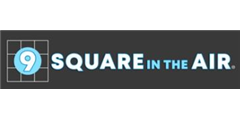 9 Square In The Air
14248 F Manchester Road
Manchester, MO 63011
Phone:
877-672-3938
Website:
www.9squareintheair.com
E-Mail:

Forward to a Friend
Company Description:
9 Square in the Air® is a fun and addictive group game that people love! "9 Square fever" is sweeping across the country, and proving to be incredibly popular with campers at over thousands of churches, schools, camps and parks across the country. It's tons of fun for all ages and skill levels. This great game levels the playing field between athletic and "less than" athletic. Groups of all ages will play this game for hours! Buy online at www.9squareintheair.com. 877-672-3938, sales@9squareintheair.com.
Products/Services:

Youth Sporting

Search www.9squareintheair.com
Are you looking for more customized information on a product or service?