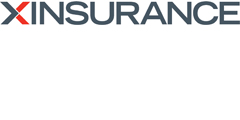 XINSURANCE
8722 S. Harrison Street
Sandy, UT 84070
Phone:
877-585-2853
Website:
www.xinsurance.com
E-Mail:

Forward to a Friend
Company Description:
XINSURANCE provides customized insurance coverage solutions using an all-in-one approach to help businesses and individuals with their specialty liability needs. XINSURANCE custom solutions give true peace of mind. XINSURANCE is a dba of Evolution Insurance Brokers, LC, and is available in all 50 states.
Products/Services:

Insurance
Risk Management

Search www.xinsurance.com
Are you looking for more customized information on a product or service?