Home
> National Recreation Systems, a Playcore Company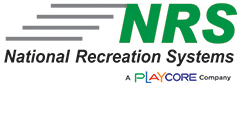 National Recreation Systems, a Playcore Company
5120 Investment Dr.
Fort Wayne, IN 46808
Phone:
260-482-6023
Fax:
260-482-7449
Website:
www.bleachers.net
E-Mail:

Forward to a Friend
Company Description:
About Us:
National Recreation Systems is an industry leader in aluminum bleacher manufacturing and custom design services. NRS provides quality, innovative seating systems at competitive prices. With a nationwide dealer network and nearly 100,000 square feet of manufacturing and warehousing capacity, NRS can provide unsurpassed service to the customer with fast turn-a-round times of the highest quality aluminum bleachers and benches.
Our Promise to Customers:
NRS is committed to fabricating quality products and to meeting customer contract requirements in a timely manner. As a demonstration of our commitment, NRS will strive to provide customers with high quality installations and customer service which exceed expectations and promote customer satisfaction. Find our bleachers at Universities, High Schools, Race Tracks, Parks, Ball Field Diamonds in every state and numerous countries across the world. Our systems have become an industry benchmark. With over twenty years in the industry and a winning dealer network, we will continue to provide our customers with the latest in quality aluminum seating.
Products/Services:

Portable Seating/Bleachers
Bleachers/Seating
Sports Equipment

Are you looking for more customized information on a product or service?