Home
> American Earth Anchors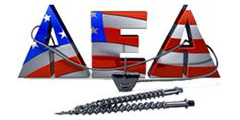 American Earth Anchors
20 Grove St Ste 6
Franklin, MA 02038-3242
Phone:
508-520-8511
Fax:
508-520-1252
Website:
www.americanea.com

Forward to a Friend
Company Description:
American Earth Anchors has been in business for over 17 years manufacturing earth anchors and accessories which have been used for hundreds of different applications. We have developed earth anchors for commercial, military, and residential applications. From securing a small tent, large towers, complex structures, or replacing concrete footings our anchors get the job done. Along with our extensive Penetrator and Arrowhead anchors, we provide custom cabling, plasma cutting & bending for brackets and accessories tailored to your drawings. Designed for use in both permanent and temporary applications American Earth Anchors is "The best screw you will have in the dirt."
Product Information: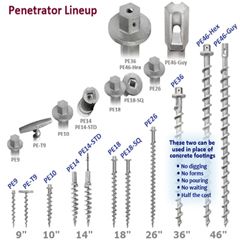 Our Penetrator™ earth anchors are ideal options for securing play equipment, shade sails, trampolines, inflatables, benches and other outdoor equipment for safety and security, or anti-theft. Made from heat treated 356 aluminum the Penetrators™ can be used for temporary or permanent applications and have been tested for up to 14,000lbs of pullout, and up to 9,000lbs of down pressure and can replace concrete footings. Installation and removal are as easy as screwing in or out.
More Info
Products/Services:

Buildings/Shelters/Facilities
Shade/Covers/Fabrics
Camping/Nature Equipment
Skate Parks & Equipment
Sports Equipment

Search www.americanea.com