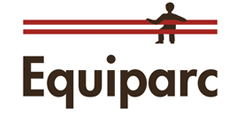 Equiparc
1001 James-Brodie
Saint-Jean-Sur-Riche, QC J2X 0C1
Phone:
800-363-9264
Website:
www.equiparc.com
E-Mail:

Forward to a Friend
Company Description:
For 40 years, Equiparc has been contributing to the beautification of public spaces by manufacturing street furniture: benches, tables, waste receptacles, planters, bicycle racks and even more. We can be defined by three words: design, durability and expertise.
Products/Services:

Furniture

Are you looking for more customized information on a product or service?