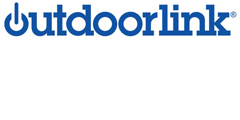 Outdoorlink, Inc.
3058 Leeman Ferry Road
Huntsville, AL 35801
Phone:
256-885-9768
Website:
outdoorlinkinc.com/commercial/recreation-facilities/
E-Mail:

Forward to a Friend
Company Description:
FINALLY! Remote Lighting Control that is Easy-to-Use and AFFORDABLE for Parks and Recreation! AccessLink® enables you to Remotely Control and set multiple lighting schedules at the click of a button. Our system will integrate with your existing lights- no need to replace! No need for on- site visits to turn field and parking lot lights on or off- do it all from your phone! View and control ALL of your fields and parking lot lighting from a single user interface. Remotely turn on and off different fields at different times with our "Multiple Field" scheduling feature.
Products/Services:

Facility Materials
Ground Maintenance/Landscaping
Lighting
Engineering

Search outdoorlinkinc.com/commercial/recreation-facilities/
Are you looking for more customized information on a product or service?