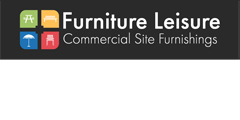 Furniture Leisure
PO Box 2390
Bunnell, FL 32110
Phone:
800-213-2401
Website:
www.FurnitureLeisure.com
E-Mail:

Forward to a Friend
Company Description:
Furniture Leisure was founded in 2003 with the goal of providing the best commercial site furnishings along with the most personal and professional customer service found in the industry. Over 15 years and many thousands of satisfied customers later, Furniture Leisure has emerged as one of the nation's premier suppliers to Parks, Schools, Hotels, Universities and more! At FurnitureLeisure.com you will find the largest selection of pool furniture, picnic tables, benches, umbrellas, trash receptacles, park grills, bike racks, bleachers and more, all at unbeatable prices. Place your order online or give us a call and one of our friendly account managers will work with you to identify your locations needs and provide a customized quote tailored to your style and budget. With thousands of products to choose from we are sure you will find the right item at a great price!
Here at Furniture Leisure we strive to build strong relationships with our customers and make sure we understand what their facilities needs are on a year to year basis. With thousands of projects completed across the country we have the expertise and know-how to develop a complete site furnishings package at any budget and location. Whether you are looking to furnish your universities new athletic facility or you need chaise lounges for a community pool we have the right products that are sure to enhance your locations unique style.
We constantly strive for our products to be the best representatives for your organization as we know that our products will be used by your patrons in part to evaluate their time at your location. With nearly 100% of our catalog featuring exclusively Made in the USA products you can be sure that our products are made with American pride and the quality will be reflected for years to come.
Since 2003 Furniture Leisure has partnered with many of the premier companies in our country including Carnival Cruise Lines, Hilton, General Motors, and more. Furniture Leisure is also a proud GSA contract holder and has had the honor of working with some of the most esteemed federal institutions in our nation. Some of our current GSA customers include: Navy Marine Corp Stadium – Annapolis, MD, Fort Bragg – N.C., Glacier National Park – Montana, Hickam Air Force Base – Oahu, HI .
As a family owned and operated business Furniture Leisure takes pride in each and every order we receive. Our motto is "Where Furniture and Leisure come together to make life better" and we strive to embody that in our daily lives. Since 2003 we have grown exponentially however our commitment to providing the best products, at the best prices and with a personal level of customer service has not changed. Contact us today and see why so many have decided to use Furniture Leisure as their source for the best site furnishings in the market today!
Product Information: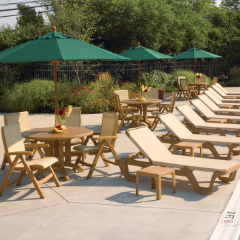 Commercial Pool Furniture from Furniture Leisure is made with unparalleled quality in the USA. Shop thousands of poolside chaise lounges, chairs, tables and umbrellas at FurnitureLeisure.com. Our commercially rated pool furniture is found throughout the USA at parks, hotels, HOAs, water-parks and community pools everywhere. Whether you need vinyl strap, plastic resin, or sling styles of pool furniture we have every style and budget covered with our vast offering. Call today !
More Info
Products/Services:

Portable Seating/Bleachers
Shade/Covers/Fabrics
Furniture
Picnic Tables
Dog Park & Waste Equipment
General Park Products/Services

Search www.FurnitureLeisure.com
Are you looking for more customized information on a product or service?