Home
> Noratek Solutions Inc.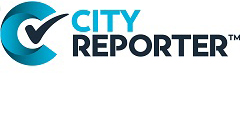 Noratek Solutions Inc.
Suite 200 - 1515 2nd Avenue
Prince George, BC V2L 3B8
Phone:
866-264-2236
Website:
https://www.cityinspectionsoftware.com/?utm_source=NRPA%20field%20guide%20winter%202018&utm_medium=NRPA%20field%20guide%20online&utm_campaign=NRPAFieldWinter2018&utm_content=CRhome

Forward to a Friend
Company Description:
CityReporter is a comprehensive inspection management solution that is mobile-friendly, customizable, easy to use and easy to set-up. Made up of inspection management software modules for:
Building and Construction permits
Parks and Playgrounds,
Facility and Building Maintenance
SportFields and Courts
Fire Prevention
Workplace Safety
Timesheet management
Roads and Highways Safety
Work Order and Project management
Every local government is responsible for thousands of inspections. In fact, safety, maintenance, and compliance inspections are needed in every department. Together, they can add up to a lot of staff time and a lot of paperwork.
We're here to help change that. A decade ago, we began developing technology to streamline and manage the typical inspection process. That led us to create CityReporter, an inspection management solution for local governments and contractors.
CityReporter is an ideal process to manage assets in the field. Our focus and expertise is about creating effective inspection, maintenance and repair management processes for local governments. Our software enables you to locate, inspect and evaluate the current condition, suitability and serviceability of your assets.
Today, we help cities across the United States of America and Canada, manage inspections, repairs and maintenance processes efficiently. We're committed to helping you do the same. We'll work with you until you're achieving more with less. More inspections, more efficiency, more compliance. Less time wasted, less risk of liability, and less paperwork.
CityReporter is ideal for anyone who needs to conduct, manage and archive detailed inspections, especially for local / municipal government.
"CityReporter helps local government more efficiently manage inspections by eliminating paper and replacing it with the latest digital technology," said Noratek founder and CEO Steven Findlay.
Designed specifically for managing inspections, repairs and maintenance programs for government assets. "CityReporter provides the infrastructure which government jurisdictions need, whether they have just a few inspectors completing hundreds of inspections, or hundreds of inspectors performing thousands of inspections," said Findlay.
Now used by local governments and contractors across the continent, it is another testament to our focus to create successful government solutions. Our software developers continually work to improve and expand on CityReporter's capabilities, while our IT team is always on hand to assist with IT related questions or concerns, if any should arise.
Our goal here is to provide effective and affordable true solutions to local governments, large or small.
End CityReporter section.
About Noratek:
Noratek Solutions Inc. (est. 1999), the developer of CityReporter, is a long established IT services provider as well as an enterprise software development company. Our primary focus is to create efficiency-increasing asset management solutions for local and municipal government as well as larger businesses that have to conduct regular inspections. Originally Norateks developers provided custom built software solutions for many clients, and we still offer this service today. Two important projects stand out from our long history serving the public sector.
In the early 2000s, government sub-contractors across the province of British Columbia needed a better way to inspect highways. We developed an enterprise solution for them that worked on mobile platforms. The solution was a major success and strengthened our reputation within the public sector.
Our second project, CityReporter, was developed by Norateks in-house team of IT specialists and software developers after local governments across North America told Noratek they were facing an alarming rise in the frequency and cost of liability claims.
Most of those claims involved some aspect of asset inspections, almost all of which were carried out using paper reports or archaic and unsuitable software systems. Clearly local governments required a better solution. A solution that was designed specifically to meet their requirements for record keeping and data security, yet provide a proper fit for the unique applications of local governments.
Working together with risk managers, attorneys, experienced inspectors, and focus groups, we began to imagine a smarter inspection process and released CityReporter in 2008
CityReporter was developed specifically to perform efficiently, to meet the high standards of data security required for government use, and to provide an organized management process for inspection staff. The software was custom developed completely in-house by the Noratek team. As a ready-made product the software pricing is very attractive, and customization is also still possible if required.
Products/Services:

Swimming Pools & Supplies
Building & Construction - General
Information Technology - General
Ground Maintenance/Landscaping
General Park Products/Services
Safety
Safety/Inspection
Ice Rinks
Playground Equipment

Search https://www.cityinspectionsoftware.com/?utm_source=NRPA%20field%20guide%20winter%202018&utm_medium=NRPA%20field%20guide%20online&utm_campaign=NRPAFieldWinter2018&utm_content=CRhome