Home
> Master Pitching Machine, Inc.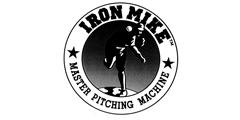 Master Pitching Machine, Inc.
4200 NE Birmingham Rd.
Kansas City, MO 64117
Phone:
800-878-8228
Fax:
816-452-7581
Website:
www.masterpitch.com
E-Mail:

Forward to a Friend
Company Description:
In 1952, Paul Giovagnoli, The founder of Master Pitching Machine, built his first baseball pitching machine in Topeka, Kansas. Little did he know that his simple design would change the game and serve as the gold standard for decades to come. His arm-style pitching machine, soon widely known as the "Iron Mike", was affordable, reliable, and built to last. It quickly gave rise to America's batting cage industry. Since that time, Mater Pitching Machine has built its reputation on making pitching machines that are widely regarded as the world's finest.
Over the years, we have expanded our product line to include all of the related items you might need for a batting cage or on field use. The same attention to detail and commitment to quality that led our pitching machines to be the preferred choice of professional and amateur players and coaches has gone in to the development and sourcing of each and every product we now offer. These include batting cages, netting, protective screens, "L" screens, sock nets, portable mounds, practice balls, windscreen, fence cap, and just about anything else that a Parks and Recreation Department might need for on field use.
Our goal is not to offer every product that is on the market, but to offer the ones that we feel are "Iron Mike" tough, just like our pitching machines. We firmly believe that you gain and keep loyal customers by offering the best products at the best price with the best service. We are here to help you in any way we can and eager to earn your business.
Product Information: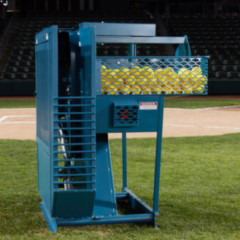 The MP-6 pitching machine is our flagship product and symbolizes everything we stand for. It is reliable, hard working, and built to last. Known as an "Iron Mike", it is the standard to which all other pitching machines are held. Like the MP-6, all products that we carry are "Iron Mike" tough. We have not only developed and sourced the products you need for on-field baseball and softball use, but made sure that they are products you can rely on and that will last.
More Info
Products/Services:

Athletic/Exercise Equipment & Supplies
Sports & Recreation - General
Sports Equipment
Sports Training
Youth Sporting

Search www.masterpitch.com
Are you looking for more customized information on a product or service?