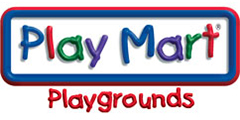 Play Mart, Inc.
170 Allens Way
Somerset, KY 42501
Phone:
800-437-5297
Fax:
757-282-7812
E-Mail:

Forward to a Friend
Product Information:
MINI PLAY SYSTEMS Play Mart's premier compact playground line. Mini playgrounds are ideal for compact spaces and compact budgets, providing high play value (most cost effective per play activity) and maximum space efficiency. If you're looking for the most "bang-for-your-buck", go Mini!

Products/Services:

Landscape Architects
Climbing Walls
Playground Equipment
Sports & Recreation - General

Are you looking for more customized information on a product or service?