Home
> MyRec.com Recreation Software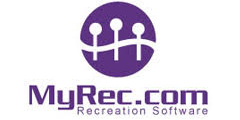 MyRec.com Recreation Software
PO Box 302
Killington, VT 05751
Phone:
866-466-9732
Website:
www.myrec.com/
E-Mail:

Forward to a Friend
Company Description:
MyRec.com- Recreation Software
MyRec.com offers a fully- featured web-based recreation management software that is both easy-to-use and growing to meet new needs as they arise. We support everything from basic program entry to complex activities with daily, weekly, or monthly online registrations and more. This budget-friendly software can help reduce your paperwork and increase office efficiency by offering your public a wide range of information at their fingertips. From activity entry to facility reservations and analytics to detailed financial reports, we can simplify your workload to a single management system that automatically updates your online presence at your unique domain. MyRec.com allows you to stay connected to your business wherever you are- with all of your operations including accounts, sales of activities and memberships, online payments and reservations grouped together on our simple, user-friendly platform.
Features:
Online Registration
Program Management including Advanced Activities
Facility Reservations
Robust Reporting
Email & Text Communication
Customized Design
Point of Sale
Memberships
Unlimited Users with Remote Access
Ongoing Training and Support
Our all-inclusive software features all modules for one low price based on your revenue and is configurable to meet the needs and budget of any size organization. You and your department have enough to do to meet your community mandate without worrying about servers, software installation, and version updates.
The MyRec.com online registration system saves your department time and money by encouraging your customers to easily locate information and register online 24/7. Online registration is convenient, easy to use and is ready for customers on their timetable.
Mission
Our mission is to provide the best recreation software with online registration while maintaining a personal connection to our clients. We offer customized training and a free demonstration of the site just to get you started.
Products/Services:

Computer/Maintenance Software
Information Technology - General
Scheduling/Registration
Professional Services - General
Web Services

Are you looking for more customized information on a product or service?