Home
> Rubber Designs, a Playcore Company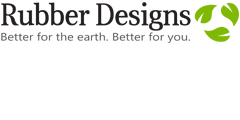 Rubber Designs, a Playcore Company
100 Russ Drive SE
Calhoun, GA 30701
Phone:
877-978-2237
Website:
https://www.rubberdesigns.com/
E-Mail:

Forward to a Friend
Company Description:
Rubber Designs manufactures a full line of recycled rubber products ranging from interlocking tiles, to rubber landscaping products such as mulch and curb edging. We create products that are better for the earth as we source from 100% recycled rubber. Our products are better for you due to the superior innovation and quality of manufacturing that we employ in our products. We work diligently with recycled materials, creating innovative surfacing and landscape products. Rubber Designs is guaranteed to be of the highest quality of materials while providing a sustainable green solution to saving the earth.
Many of today's consumers understand that recycling is about "Closing The Loop". In an effort to balance an economically viable rubber products program with a meaningful sustainable model, Rubber Designs used a 45% waste stream recovery goal. This would generate approximately 36,900 lbs. of feed stock per month for product fabrication; the equivalent of removing about 3,600 tires from the waste stream monthly.
As manufacturers, we have dedicated ourselves to educating the public on the benefits of recycled products and how they can play an integral part in creating beautiful gardening, landscape and surfacing solutions. Part of the process is helping the customer to understand that recycling is not simply about making products out of discarded materials, but about consumers purchasing these recycled products. In order to succeed with this daunting task, we are committed to introducing only the highest quality products into the marketplace. This allows the consumer to purchase something they will truly enjoy along with the "feel good" part that comes along with going "Green".
Rubber Designs is doing our part to go green by using 100% recycled tire waste, to create durable, safe, rubber products that are better for everyone.
Products/Services:

Flooring

Search https://www.rubberdesigns.com/
Are you looking for more customized information on a product or service?