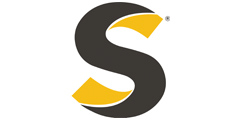 Superior Shelter
150 Columbia Drive
Carrollton, GA 30117
Phone:
770-834-6120
Fax:
770-834-6495
Website:
https://srpshelter.com
E-Mail:

Forward to a Friend
Company Description:
Superior Shelter, Superior Recreational Products' industry-leading shelter line, began as Litchfield Industries, a tiny woodworking company that manufactured wood picnic tables, benches, and mini-shelters. The past 50 years of hard work, dedicated employees, and our unwavering mission for success has made Superior Shelter the industry leader for shelters and pavilions.

We have been solving design challenges from landscape architects and freelance designers in order to combine our classic construction with modern design. Our state-of-the-art precision manufacturing facility, with its high definition plasma cutting abilities and the industry's best powder coating line, allows our shelters, gazebos, pergolas, kiosks, and mini shelters to become architectural icons within your park community.

Proud to employ expert designers and engineers in the industry, Superior Shelter always goes above and beyond in what we do for our customers. We're also happy to be members of the National Recreation and Park Association, the U.S. Green Building Council, and the Association of Zoos and Aquariums. We consistently manufacture pavilions to meet or exceed industry standards. Please click the image to browse our shelter projects gallery.
Products/Services:

Building & Construction - General
Buildings/Shelters/Facilities
Shade/Covers/Fabrics
Building/Park Amenities
Playground Equipment

Search https://srpshelter.com
Are you looking for more customized information on a product or service?